It's amazing how memories can fade so quickly. That's why I'm thankful for the internet, where everything is permanent! I already don't remember much about my first Mother's Day. I know we celebrated with Auntie Sara, and Tía Ametista was in town, and you wore that adorable bumblebee outfit. I know I hurt my thumb just before then, because I remember being concerned that all I'd see in photos from that day was a bunch of Coban. I know Daddy started a really sweet tradition of having you write in a notebook for me, and I know I was excited to see how this book of memories would grow throughout the years.
For my second Mother's Day, your Auntie Lisa was visiting from Washington state. We had a very busy day at the aquarium that Saturday, so on Sunday, she insisted on a lazy, quiet day at our house. Unfortunately, I'm not very good at being lazy or quiet, so I insisted that the three of us go on a morning hike before Auntie Lisa and Daideo came over.
I'd had my heart set on finding the Paper Mill Ruins at Sope Creek for a while; after all, they're supposedly right by our house. Well, we didn't find them immediately, but it was worth the hike!
What exactly are the Paper Mill Ruins? I don't know! Ask your Daideo or Auntie Amanda! All I know is they're old and cool! Sigh. Okay fine.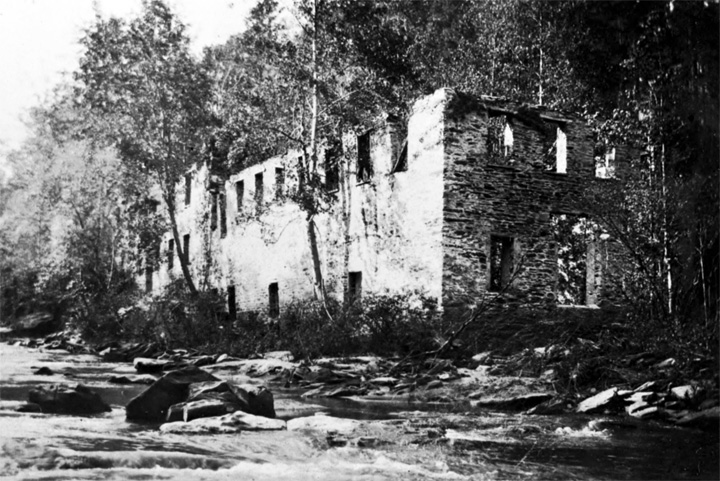 Wikipedia says:
These ruins are the remnants of a larger manufacturing complex which drew on the
waterpower
that the creek produced. During the period 1850 to 1940, a succession of enterprises, from a (fully integrated)
paper mill
,
twine
plant,
flour mill
and
hydroelectric power plant
occupied an area of about one mile along the creek.
The paper mill at Sope Creek was run by
Marietta Paper Mills
and incorporated on December 19, 1859, possibly by Andrew Schofield Edmondston and Saxon A. Anderson. Facilities at the paper mill included a mill, oil room, office, mill sluice (raceway), storeroom, dam, machine shop, pulp-grinding mill, and two shelters.
The
Daily Intelligencer
of Atlanta printed a letter dated September 10, 1863, from Mr. A.S. Edmonston [sic]. In it, Mr. Edmondston pleads with the
Intelligencer
, letting them know that while they are the newspaper's main source of paper, they can only send them so much due to war constraints. Edmondston writes:
Edmondston goes on to complain about the fact that while the
Confederate
government demands paper, he is shorthanded because paper workers were not considered vital to the war effort. Edmondston stated: "You know Paper makers are not to be had South, and are not like Shoe-Makers, and many other callings which give exemptions to so many thousands, and cannot be learned after the Conscript officer takes after a fellow."
The paper supply became even harder to come by when on July 5, 1864,
Union
soldiers under the command of General Gerrard burned the Marietta Paper Mill, along with Denmead's Flour Mill. The paper mill was rebuilt in 1865, only to burn again in 1870 and be rebuilt in 1871.
[5]
The mill struggled to survive the years immediately following the second rebuilding. The mills were sold at a public sale in 1873 and restructured as the Marietta Paper Manufacturing Company. In 1888 and 1889, a wood pulp mill and a twine factory were added to the site, respectively. Finally, in 1902, production at that location stopped.
So yeah. Pretty cool stuff. And it definitely made for a really cool Mother's Day.
If you're wondering what I got for a Mother's Day present, check it out: matching Mommy & baby Toms!